Add to favorites
We all know finding the perfect dress (and we aren't just talking bridal here) can sometimes be just as difficult as picking the right person to date; yes, the struggle is real. During this time of year we know you are jetting off to office parties, girls gift exchanges, family gatherings, and not to mention a swanky New Year's Eve party.

The last thing you should be stressing or concerned about is what to wear. Here is a list of some of the best boutiques with party dresses that we know will have you feeling and looking absolutely fabulous:
7 Fine Finds Boutique
Just as the name of this boutique says "Fine Finds" you are bound to find something here that suits your style. First opening in 2000 as a Furniture Store – it quickly became a destination boutique for all things pretty. We are talking jewelry, handbags, and apparel.
Fine Finds has definitely become best known for being the ultimate "complete outfit" destination to find exactly what you're looking for. So keep in mind once you find that NYE dress, you're going to need accessories to go with it.

Location: 1014 Mainland St
Website: http://finefindsboutique.com/

6  Tiffany Bridal
Opened since 1996, Tiffany's Vancouver Bridal has been "the" go-to place for brides all over the Lower Mainland – however, it is also a great place to shop for those special occasion dresses (besides a wedding of course). This shop is always staying up to date with fashions and trends, while giving you the best prices possible.
If you're having troubles finding exactly what you're looking for, they offer walk-in services to make sure you find the perfect dress for your special day/event, without all the extra stress that goes when picking one out.

Location: 3536 East Hastings
Website: http://www.tiffanysvancouverbridal.ca/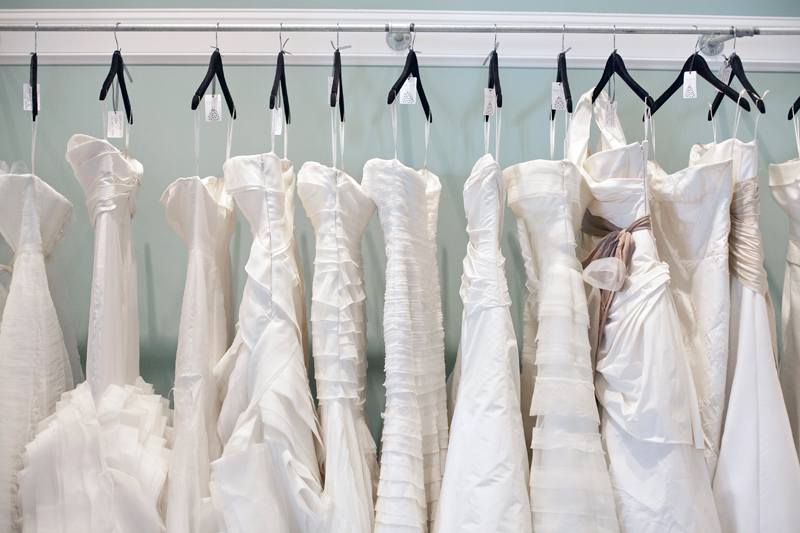 5  Blush Bridal Boutique
Now we know what you're thinking, dresses here are going to be pricey – on the bright side they do have an option where you can rent a gown (make sure to inquire first though).
This boutique has been in business for over 10 years, carrying some of the top designer brands that have been featured on runways in New York. Blush carries some renowned and award winner designs such as Vera Wang, Berta, Hayley Paige, Nicole Miller, and many more. So if you're wanting to feel super swanky and luxurious this NYE you know which place to check out.

Location: 1189 Hamilton Street
Website: https://blushbridal.ca
4  Hollywood Boutique
This chic, sophisticated, and luxurious shop is all about giving women a taste of high fashion, modern glam, and even a taste of casual chic.
Home of "COCO & YVES" Hollywood boutique represents pure glamour in everyday fashion (day to night). Located in Metropolis Mall and heart of Yaletown Vancouver. (Davie St and Pacific BLVD crossing) their range from sweet to sultry can go from a day look straight into the evening and casual to formal with a few minor changes. Make sure to get a piece that you can wear again and that suits your style and needs.

Location: 1199 Pacific Blvd & a location in Metrotown
Website: https://www.cocoyves.com/
3  Mine & Yours
Mine & Yours is a curated women's resale shop that is the ultimate consignment store – to buy and sell your higher-end clothing. Specializing in on-trend, fashion-forward clothing for women, they strive in selling and buying things that they themselves and their friends would gladly wear.
If you're not sure if consignment is for you (which hello one woman's trash is another's treasure) check out their online store to take a sneak peek at some of the amazing things they offer in-store. Their items are amazingly priced, at approximately 75% off original retail price. So if you're on a budget this NYE, this should be your go-to. They carry brands such as Top Shop, Prada, Chanel, Hermes, and many more.

Location: 1025 Howe Street
Website: https://www.mineandyours.com/

2 Shop Maella
Jaspal Maella, the founder and designer behind this Vancouver based line – is bringing you an online shopping experience to get all your fancy and glamorous dresses. This fashion-obsessed gal, would design a lot of her own dresses for special occasions and nights out – so after much deliberation she decided to create a dress boutique for women desiring to own luxurious dresses that were beautiful, trendsetting, and most importantly affordable.

Sourcing only the highest quality of fabrics, with great attention to detail, each dress is handmade in Vancouver and priced just right! If you're still looking for that last minute outfit for NYE (and not wanting to online shop) you're in luck – Maella is having a Pop-Up shop at Pierre's Lounge on Tuesday, December 27th.

Location: Online Store (Vancouver Based) – Pop up Shop in Vancouver: Pierres Lounge: 1035 Mainland Street, Tuesday December 27th 4 – 7 pm
Website: http://www.shopmaella.com/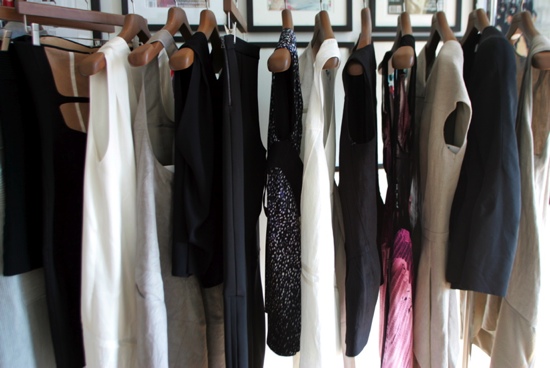 1  CityLux Vancouver
First opening back in 2014, when Vancouver was in dire need of a store that could cater to high end glam party dresses – CityLux emerged. The objectives behind this store are simple; they want you to wear a piece more than once, giving you options that don't cost thousands of dollars (but don't feel or look cheap), and eliminating the hassle of online shopping (which you still can do if you choose too).
CityLux style is all about empowering women to feel sexy and confident. Carrying over 500 different styles of dresses – they have all the hottest new looks that are straight from the runway, so you are bound to find something.
If you didn't already know – if you see a celebrity wearing a dress on Instagram, it's likely CityLux will carry that dress if not something similar (this is why girls are choosing this as their dress destination store).

Location: 1015 Howe Street
Website: http://www.cityluxboutique.com/
We know it's a little last minute and some of these options could be out of your price point, so if all else fails – hit up your local mall. Stores like Le Chateau, Evernew, BCBG, Ted Baker, or even Zara have some cute numbers that would work just as well!
Did we miss any? Let us know!
Happy Holidays!
By: Samantha Lenz
Twitter: @SamanthaLenz
Instagram: @snlenz